Higher returns without the hassle of staffing the surplus sales process.
Companies, we have worked with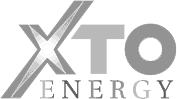 Testimonials

Focus
Pipe Market deals exclusively with pipe. Whether it is linepipe, casing, or tubing in prime or structural grades, Pipe Market has you covered.

Automation
Automated paperwork and integration into current processes to ensure seamless transition.

Experience
Over 30 combined years in the online auction industry. With over 18 years of focus on tubulars.